OMSutra's Mantra: Live life beautifully!
Our mission is to preserve India's heritage crafts while empowering women and artisan communities through skill training and a sustainable business model. We prioritize high-quality products and follow fair trade principles that prioritize the welfare of people and the planet over profits.
"Products that rejuvenate your body, inspire your mind and feed your soul."
Shop Ethical and Sustainable Handmade Products
OUR THREE PILLARS Making the World a Better Place Through Positivity and Consciously Crafted Design
Connecting Cultures Through Craft
At our core, we are passionate about connecting cultures through craft. Our design process is a collaboration between talented Indian artisans and our team, creating unique pieces that showcase the beauty of traditional craft techniques. By preserving these crafts, we are not only sustaining a vital part of Indian heritage but also linking cultures through shared appreciation of beauty and craftsmanship. Our goal is to bring these crafts into the modern era, breathing new life into timeless techniques and providing sustainable livelihoods for artisans while celebrating cultural diversity.
Shop To have cultural experience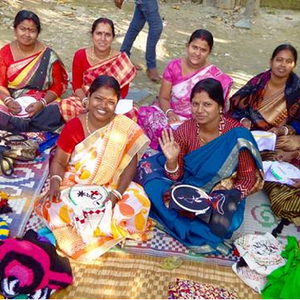 Empowering Women and Enriching Artisans
Our mission is to empower women and enrich artisans by providing fair job opportunities and skill development. We work with underrepresented women's groups, enabling them to sustain their families, improve their quality of life, and effect social change. By collaborating with these women, we support their development as skilled artisans, and in turn, help to preserve traditional craft techniques. Our fair pay policy ensures that they are compensated fairly for their hard work, resulting in increased economic stability and empowerment. Together, we are creating a brighter future for these women and their communities.
Shop for Social change
Responsible Manufacturing
Our responsible, zero-waste process ensures that every fibre and dye used in our textiles are 100% natural and biodegradable, leaving behind no harmful pollutants.
From the sourcing of our raw materials to the production of our finished goods our approach emphasizes sustainability and ethical practices. By choosing to invest in our environmental-friendly process, you are not only choosing quality products but also contributing to a healthier planet for future generations.
SHOP NATURALLY DYED
Custom manufacturing and Design Consultation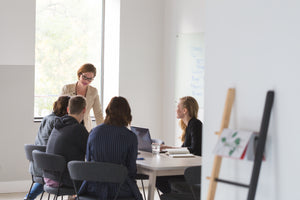 CONSULTATION & DESIGN MEETING
You have a vision for a product. Discuss your vision & requirements with a Design Consultant. Based on the discussions, we will send you a price estimate for the sample and bulk production, so you can move forward.
ETHICAL DESIGN & PRODUCT DEVELOPMENT
Whether you need just a fabric or an entire product, or just want to source a unique for your brand, we are here to make the process as simple as possible for you.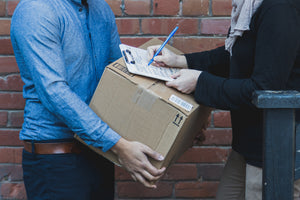 LOGISTICS & DELIVERY
Receive regular updates and follow as our production team does the bulk production of your designs. When your products are ready, they are shipped directly to your door from India to the USA.
Hand Block Printing of Ganesha Mantra Shawl
UNITED NATIONS SUSTAINABLE GOALS WE SUPPORT

Artisan making cotton yarn using cartwheel