Custom Manufacturing and Sustainable Design Consultation
Welcome to OMSutra - Your Sourcing and Manufacturing Solution!
At OMSutra, we excel in providing top-notch manufacturing and sourcing solutions. Our aim is to present you with a cost-effective proposal for sourcing and new product development, enabling you to channel your resources into product design, marketing, and sales. You bring the idea, and we'll bring it to life with an amazing final product!
Our Commitment to Responsibility: Environmental and Social Responsibility are at the core of our values. We wholeheartedly support and adhere to ethical policies and Fairtrade practices at every stage of sourcing and manufacturing. Our established inspection protocols ensure that sustainability and social consciousness are woven into the fabric of our operations.
Partner with OMSutra, and together, let's create a world of conscious, responsible, and exceptional products!
PROVIDING END-TO-END SOLUTIONS FOR ALL YOUR PRODUCT NEEDS FROM IDEATION & DESIGNING TO MANUFACTURING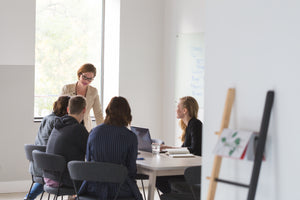 CONSULTATION & DESIGN MEETING
We bring your vision to life, no matter the size of the order. With a focus on trusted relationships, we offer cost-effective solutions for sourcing and manufacturing. Talk to a Design Consultant to avoid costly production mistakes and ensure clear communication. We'll also cover your packaging and logistics needs during the Design Meeting. Contact us to learn more.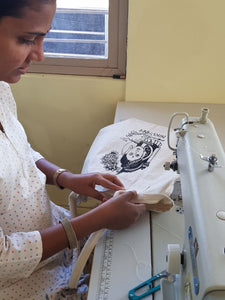 ETHICAL DESIGN & SUSTAINABLE PRODUCTION
We offer a comprehensive private-label merchandise and fashion design service, with over a decade of industry experience. Our team provides high-quality services, including product development, prototype development, and bulk production with both handmade and mill-made fabrics. We monitor and manage production to ensure seamless manufacturing processes and fair trade standards. Contact us today to learn how we can bring your vision to life with our commitment to quality and customer satisfaction
INSPECTION, LOGISTICS & DELIVERY
Get detailed real-world experience with OMSutra's manufacturing overseas services, including regular updates on the production process. We provide on-the-spot quality assurance and third-party quality inspection through SGS or Intertek. OMSutra manages logistics, packing, and documentation, as well as local transportation upon request.
We partner with other brands, artisan communities, textile mills and consumers to help create & consume lifestyle products in the most responsible way.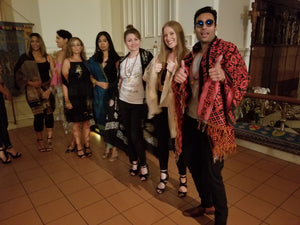 OUR COMPANY PRACTICE
OMSutra utilizes environmental practices through energy and water efficiency, while reducing the use of chemicals and polution run off. Our materials are all organic, and we impliment a sustainable business model. We practice social ethics through implimenting fair trade policies by providing or workers with humane working condiditons and unlifing female artisans. Finally, we preserve the craft by sourcing ethically and supporting traditional skills.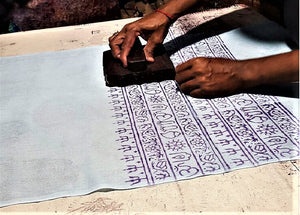 PRODUCTION PROCESS
We provide end-to-end production support to our customers, managed by our merchandisers and quality control executives. Our stages include submitting lab dips, producing prototypes, submitting strike-offs for embellishments, assisting with trim and accessory selection, label and hang tag development, custom packaging, producing sales samples (if required), initiating bulk fabric production, and monitoring finished product fabrication.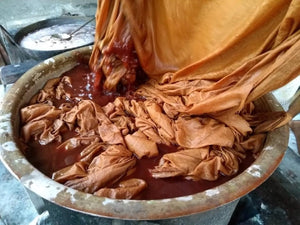 SUSTAINABLE FABRICS
OMSutra is a sustainable textile company that offers customizable fabrics, including artisanal fabrics and natural dyes. We provide a pre-ordering service for swatches to ensure customers are satisfied with the color and design, which helps minimize waste and optimize inventory.
BULK PRODUCTION & PRE-ORDER
OMSutra offers a pre-ordering service for textiles with a sustainable slow fashion process. Pre-ordering helps minimize waste and optimize in-stock inventory, while also allowing customers to make design and color changes. Swatches are available for customers to order before committing to pre-orders.